Hollywood
An architectural marvel with swimming pool and unobstructed 360 degree views of Los Angeles and the Hollywood Sign. 7,000 sf of beautiful angles and light. Great for any size location.
Northridge
Welcome to the Versailles of Kitsch, a real life midcentury Barbie Dreamhouse straight out of Valley of the Dolls. 4 bed/3.25 bath 3,070sf home with sunken tub, modern fireplace, and a Pepto-pink Mustang in the San Fernando Valley.
Malibu
A 5 acre mountain oasis with open-architecture home, surrounded by mountains and nature trails. Also features vintage cars, chrome Airstream, seasonal pond, and canyon views.
Historic Hollywood hideout
An iconic 3,000 sq ft architectural marvel that was once a location for Connery's 007 & Sinatra's Oceans 11.
Glassell Park
A pristine architectural midcentury modern bungalow built in 1947 with zen garden, panoramic windows and soaring views of Los Angeles.
Central LA
Built in 1920, This 4 bed / 4 bath spanish revival home is 4,000 square feet of historic architectural details, rare vintage furniture, luxurious renovations & fabulous art. It's luxurious, versatile, and one of a kind.
Pasadena
A heavenly three story, 2,500 sq ft folk victorian farmhouse built in 1886. A designated historic monument located on a tree canopied street in Pasadena with white gardens and a 3,200 sq ft vintage barn.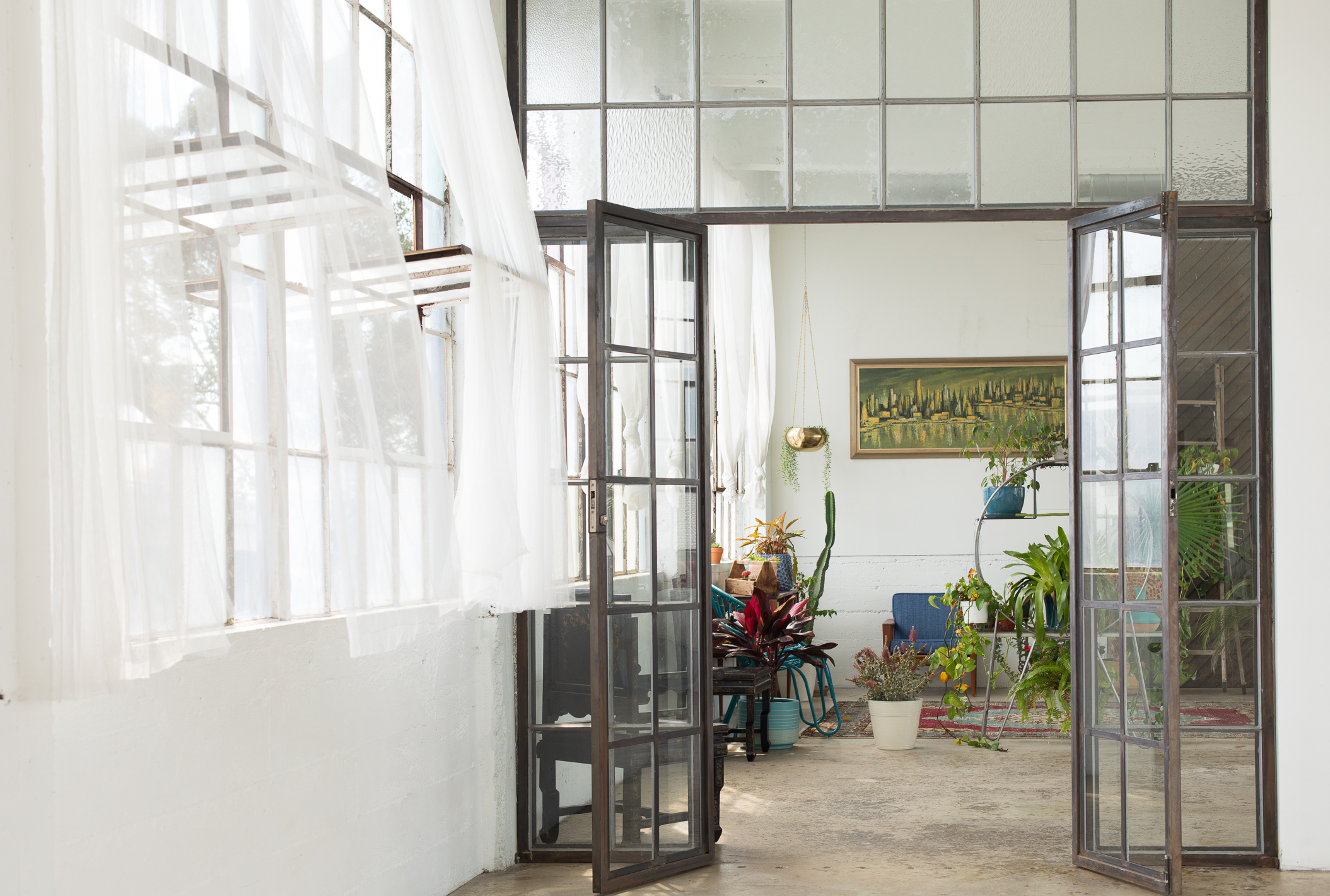 DTLA
This stunning, light drenched industrial loft space features both a beautifully Designed residential loft and a huge blank canvas corridor with high ceilings and entire walls of windows showing sweeping views of the downtown LA skyline.
Beverly Hills
A luxury boutique salon in the heart of Beverly Hills. Sunny and drenched in natural light, this space is sophisticated and serene with an element of whimsy.
Los Feliz
A magical, cinematic 4,500 sq ft Italian villa high on a hilltop in Los Feliz with iconic swimming pool & epic views of Griffith Park, Los Angeles, & the Pacific Ocean.
Palms
This clean, cool, minimal mid century home is 2,500 square feet of modern charm, clean lines, cozy textures, & organic-modern decor.
A stunning 2,700 sq. ft. mid century home with a massive swimming pool and 180 degree views.
Silver Lake
1931 Spanish Colonial Revival style apartment designed with the unabashed hedonism of 1970s Hollywood in mind.
DTLA
A warm, light-drenched 3,000 sqft concrete loft space in DTLA tricked out with saturated midcentury modern furniture and enough natural light & houseplants to make you feel like you're outside.
Pasadena
A quaint craftsman home with eye-catching exterior features including a baby pink fridge, symmetrical swimming pool, vintage foosball table, & storybook garden.
Totally authentic swanky midcentury modern time capsule with swimming pool.
INLAND EMPIRE
Palm Springs - Joshua Tree - San Bernardino Mountains
Palm Springs
A stunning, authentic, architectural midcentury ranch house with 8,000 sq feet of cacti and infinite desert views.
Palm Springs
A midcentury rancher with sweeping palm & mountain views and a swanky backyard poolside oasis.
Joshua Tree
A magical Rock & Roll Themed oasis in the heart of the Mojave Desert, this 15 acre property in Joshua Tree boasts multiple unique locations including a school bus & a chic travel trailer.
A few of our past clients: